Careers at Augusta Sportswear, Inc.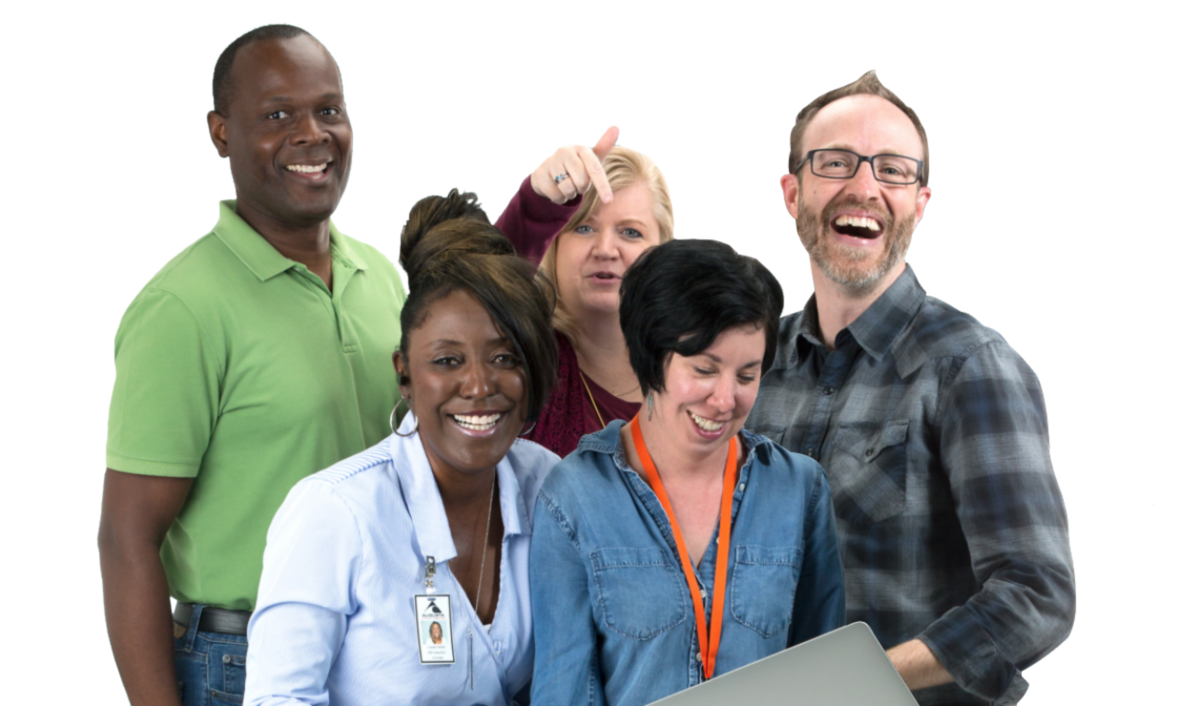 Join Our Team!
We are a passionate group of innovators, creative problem-solvers, doers and game-changers. Does this sound like you?
At Augusta Sportswear, Inc. we believe that everyone can excel in their chosen activity, with commitment, passion and a little help from the right apparel. Our brands, which include Augusta Sportswear®, Holloway Sportswear®, and High Five Sportswear®, specialize in high-performance activewear for teams, coaches, athletes and fans.
We want you to grow and succeed with us as we continue to raise the bar in high-quality sports apparel. We are committed to culture, professional development and treating all employees with dignity and respect. Teamwork and collaboration is our winning strategy for success.
Benefits Include:
Medical, Dental and Vision Insurance
401k
Paid Sick and Vacation
What our Employees say about working here:
"I graduated from North Carolina State University in December 2015 with a bachelor's degree in Fashion and Textile Management. I started working the following February at Augusta Sportswear as an Assistant Merchandiser. I enjoy working for the company because of the collaborative work environment and in-depth involvement I have within all aspects of product development. While my college education has prepared me well for my field, the hands-on experiences I get at Augusta Sportswear are invaluable. Every day is a learning opportunity. I am excited to see what my future with Augusta Sportswear holds!"
— Natalie Vaccaro - Designer/Product Developer
"I have been working for Augusta Sportswear for 22 years. I recently got promoted from Distribution to the Quality Department and I am looking forward to the challenge and rewards of this new position as well as my new schedule. I love working with the people here because we work as a team."
— Shirley Coates - Quality
" It has been a rewarding year and a half since I joined Augusta Sportswear and the experience has benefited me both personally and professionally. This high performance company always has a lot of cutting-edge projects underway and they are always willing to invest in technology to thrive in our vertical. Employees are valued, appreciated, and are seen as the greatest asset the company has to offer. I truly admire and respect the leadership and management teams that have been architected for success. I am proud to be part of this company and look forward to what the future holds! "
— Marty Bruce - Director of Application Development
"Working at Augusta Sportswear the past seven years has truly been a wonderful experience. There are always opportunities for advancement and learning new areas/functions within the Company. Augusta Sportswear encourages growth not only of the Company itself, but also of their employees. As I continue my education, I have had the support of both the Company and management. Our management team possesses a vast amount of experience and knowledge, yet they always invite and welcome employees to bring new ideas to the table. I am proud to be part of such an organization and look forward to what the future holds for Augusta Sportswear."
— Carla Neal - Demand Planning Analyst
Current Career Opportunities
Join Our Career Network
Let's keep in touch! Maybe we don't currently have a career opening for your desired field of work at the moment, but we're growing all the time! Stay connected with us so we'll have your resume and contact information on hand when your perfect opportunity comes available.