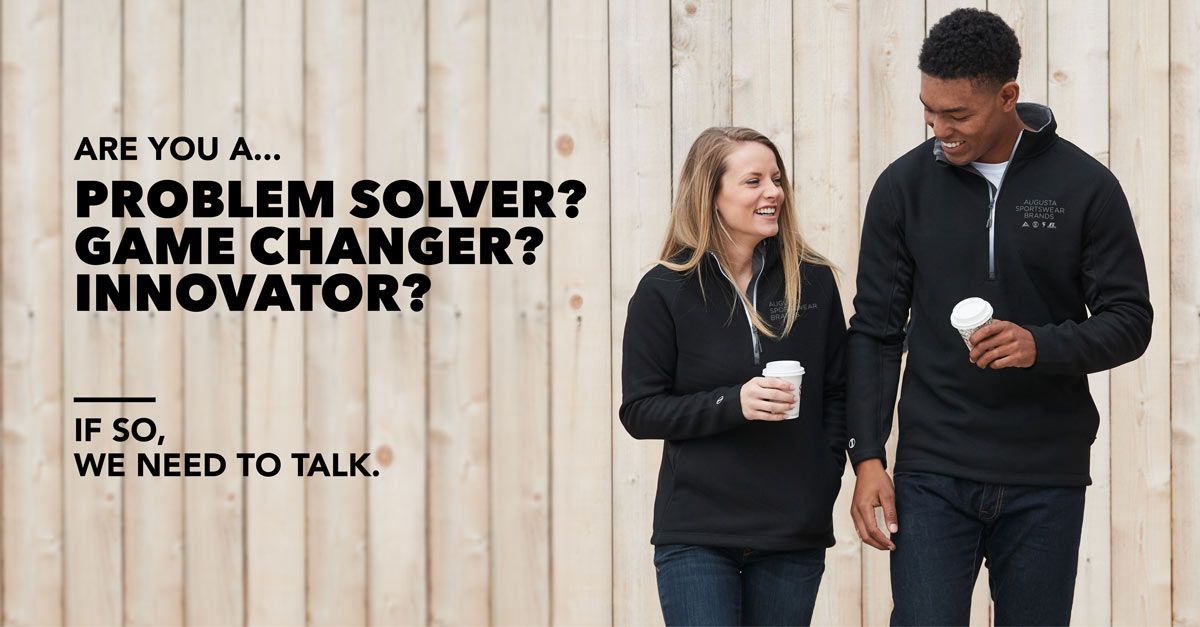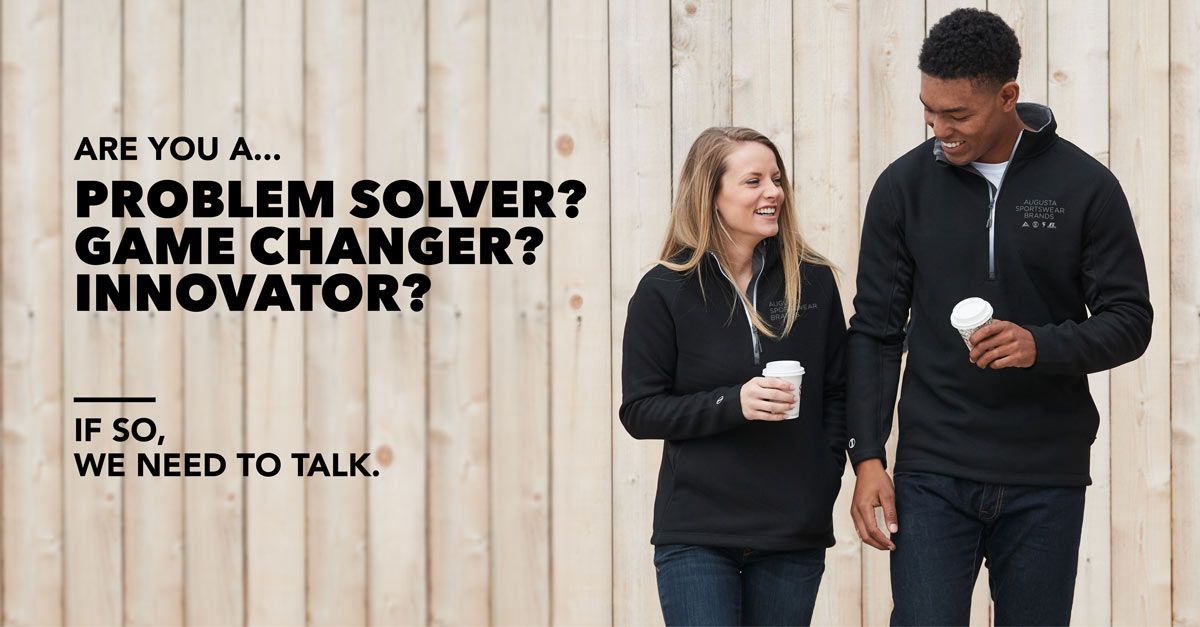 At Augusta Sportswear Brands we believe a team with
one dream rallied around one purpose can make the one difference in that one moment for one athlete in one arena to be great…
and greatness is contagious.
We are driven.
Our mission is to inspire a physically fit lifestyle, healthy families and connected communities. As a leading designer, manufacturer and marketer of high-performance active wear and spirit wear for teams, coaches, athletes, fans & corporate needs, our family of brands offers a complete source for performance and athletic apparel and uniforms.
How we do it
Our strategy is simple. Bring in the best talent to build amazing products that we can tell the world about in genuinely inspiring ways.
As you get better, we get better.
And as we get better, you get better.
Join Our Career Network
Let's keep in touch! Maybe we don't currently have a career opening for your desired field of work at the moment, but we're growing all the time! Stay connected with us so we'll have your resume and contact information on hand when your perfect opportunity comes available.